Technical Information
The website was made using the Drupal Open Source content management framework.
The website is based on W3C XHTML and CSS 2.0 standards and is optimized for the most frequently used browsers; the use of Mozilla Firefox, Google Chrome 3.x (or newer), and Internet Explorer 7.x (or newer) is recommended.
The latest versions of the above software can be downloaded on the links below:
Most of the components of the website support responsive web design thus are suitable for use on mobile devices.
There is a version accessible for the blind and visually impaired.
Click to switch to the accessible version
You can login to the portal using your University of Debrecen login name (network ID). All members of the university community can register for a login name with their Neptun code at portal.unideb.hu. On this website you can find additional information regarding the use of your login name. (The same login name is used for logging in to the Neptun electronic administration system.)
Certain sites of the portal are accessible only for members of the university community. You have to login to access such content. Authentication takes place using an SSL encrypted protocol thus your login name and password cannot be accessed by unauthorized parties.
Software needed for reading downloadable files
Download the free software needed to open and read Acrobat files here.
If you have any additional questions, do not hesitate to send us an email:
Updated: 2020.01.10.
---
News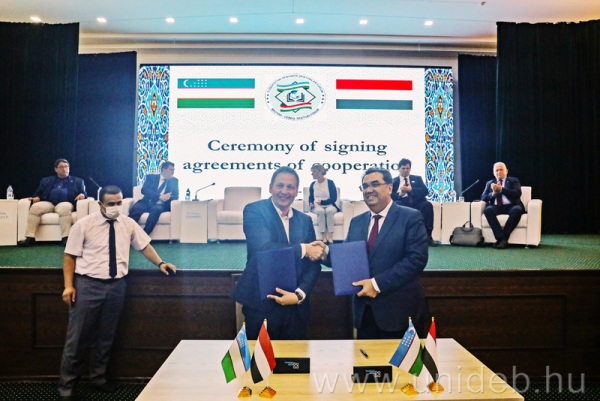 Knowledge transfer between UD and Uzbekistan
Uzbekistan is counting on the knowledge base of the University of Debrecen in the fields of agriculture and water management, medicine and technical sciences. The details were discussed by Endre Harsányi, Vice-Rector for Agricultural Innovation and Training Development.